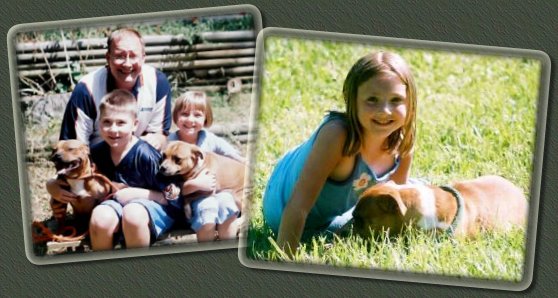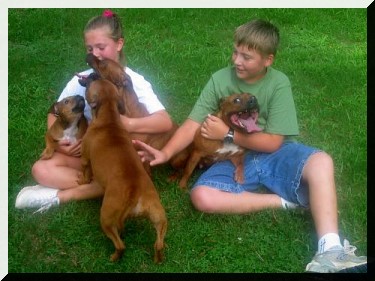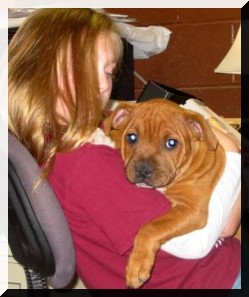 Our children led us in the direction of Staffordshire Bull Terriers in 1999 or so. As we went to shows with our Bernese Mountain Dogs, the children were always drawn to these solid little dogs which so clearly show both the bull and the terrier in their appearance and attitudes. Often called Staffords or Staffy Bulls (uniquely in the US I believe), these muscular, naturally athletic dogs always elicit a smile or laugh at their very appearance and attitude.

In the fall of 2001 we were very excited at the arrival of our South African Stafford bitch, Thorax Precious Thyme from the Pretorious family of South Africa. This started us on our journey of breeding a family of South African-based lines of Staffords here in the US.

Meg finished her championship in very limited showing topped off by capturing Winners Bitch and Best of Opposite Sex to Best of Breed at the 2003 SBTCA National Specialty.


In 2003 we were able to import 2 very special puppies, Thorax Solo Thyme and Enchantrix Hot N Spicy. Both finished their championships in 5 shows with 4 majors.
Spicy was tragically lost in an accident with our neighbors horse, but not before she whelped a beautiful litter by BIS/BISS Ch Belnore Dream Keeper and left us her beautiful daughter "Jamba" to go forward with.
Solo has gone on to become quite an asset to our breeding program and the breeding program of several other US breeders and now has frozen semen being used internationally in Australia. We are selectively breeding and keeping a family of dogs going back to great dogs from South Africa.
Incorporating different lines that share the same physical traits (phenotype) will enable us to keep the type and balance we have while correcting and adding other traits. In 2006 we have added the influence of 2 great Australian families through the addition of "Ophelia" and "Pepper" as well as outcrossing to "Pepper's" sire, Canadian Ch Quarterbacks Boss. We thank Mr. & Mrs. Ed Lehner for this unique opportunity.
We screen all breeding stock for hip dysplasia and eye diseases and are very interested in the continuing education of other heritable diseases that such as L-2-HGA that affect the Stafford.
Only through informed decision making can one produce quality and healthy stock for breeding and companions.
If you have a question about Staffords or our dogs, please email us.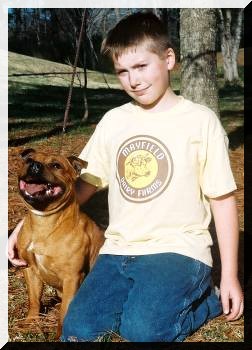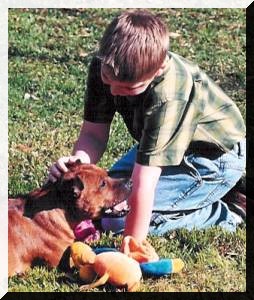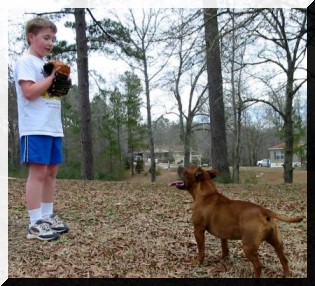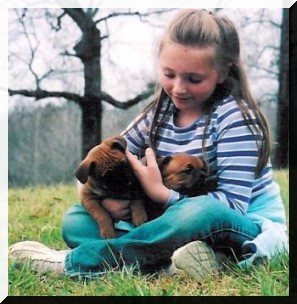 ---
Home // About Us // Girls // Boys // Photo Gallery // News // Email